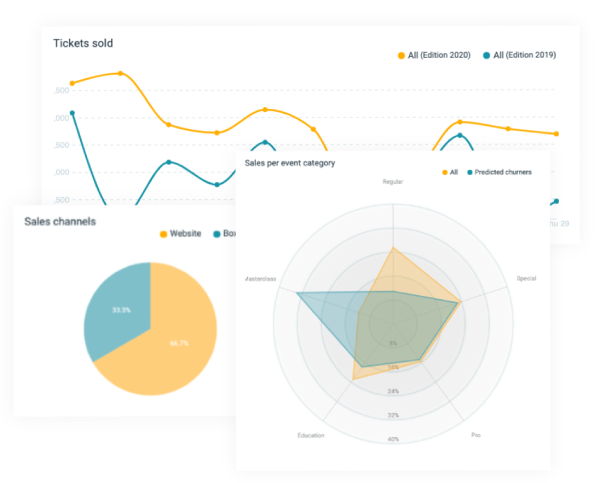 Get the insights you need
Combine your expertise with data science to get the insights you need.
Dashboards
Interactive Dashboards give you insights into your audience preferences and your events sales progress so you don't miss out on any sales opportunities.
Customer Segmentation
Segment your audience into distinct groups based on needs, behaviours and other traits that they share.
Churn prediction
Churn prediction helps you see what part of your audience is likely to not return to your event so you can develop a proper strategy to re-engage them before it is too late.